Penny Stocks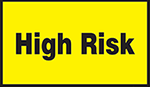 Some dream of making big money playing penny stocks. Some even manage to pick a runner or two, but playing this high-risk game is a good way to lose money unless you know what you're doing. With this in mind, here are some penny stocks.
PLEASE NOTE: References to any specific securities and "candidate" do not constitute an offer to buy or sell securities.
About Lists
These lists shows you the latest scores from our system. You are now able to easily scan these Buy or Sell Candidates from moving averages and other indicators that we present. For a fact, many traders are trading on technical signals. This type of trading, where you are looking for a short term profit, is often referred as 'swing trading'.
One special tip is to keep an eye on the volume (follow the momentum). A high score followed by an increase in volume is usually a good trade.
We will continue to add more lists and you may always send us your feedback !

Stock Podcast
Join 100 000+ Happy Subscribers
Don't miss out on the runners!
Top Fintech Company

featured in The Global Fintech Index 2020 as the top Fintech company of the country.
Full report by