Ceragon Networks Ltd. Stock Price (Quote)
Range
Low Price
High Price
Comment
30 days
$1.78
$2.08
Tuesday, 3rd Oct 2023 CRNT stock ended at $1.95. This is 3.47% less than the trading day before Monday, 2nd Oct 2023. During the day the stock fluctuated 5.18% from a day low at $1.93 to a day high of $2.03.
90 days
$1.78
$2.38
52 weeks
$1.55
$2.38
Historical Ceragon Networks Ltd. prices
| | | | | | |
| --- | --- | --- | --- | --- | --- |
| Date | Open | High | Low | Close | Volume |
| 2023-08-28 | $1.92 | $1.98 | $1.91 | $1.94 | 174 122 |
| 2023-08-25 | $1.93 | $1.94 | $1.89 | $1.93 | 145 997 |
| 2023-08-24 | $1.88 | $1.97 | $1.88 | $1.93 | 321 718 |
| 2023-08-23 | $1.87 | $1.92 | $1.85 | $1.90 | 307 905 |
| 2023-08-22 | $1.85 | $1.90 | $1.85 | $1.88 | 178 023 |
| 2023-08-21 | $1.92 | $1.93 | $1.84 | $1.88 | 321 613 |
| 2023-08-18 | $1.86 | $1.93 | $1.82 | $1.92 | 647 931 |
| 2023-08-17 | $1.91 | $1.93 | $1.83 | $1.87 | 799 652 |
| 2023-08-16 | $1.98 | $1.98 | $1.87 | $1.88 | 496 129 |
| 2023-08-15 | $2.01 | $2.02 | $1.97 | $1.98 | 757 988 |
| 2023-08-14 | $2.06 | $2.07 | $2.00 | $2.02 | 286 586 |
| 2023-08-11 | $2.08 | $2.11 | $2.03 | $2.06 | 338 349 |
| 2023-08-10 | $2.08 | $2.14 | $2.02 | $2.09 | 1 015 471 |
| 2023-08-09 | $2.13 | $2.13 | $2.07 | $2.07 | 254 180 |
| 2023-08-08 | $2.06 | $2.14 | $2.05 | $2.13 | 334 048 |
| 2023-08-07 | $2.14 | $2.14 | $2.04 | $2.08 | 508 137 |
| 2023-08-04 | $2.08 | $2.17 | $2.08 | $2.12 | 621 965 |
| 2023-08-03 | $2.10 | $2.14 | $2.07 | $2.10 | 748 197 |
| 2023-08-02 | $2.18 | $2.22 | $2.10 | $2.12 | 870 932 |
| 2023-08-01 | $2.28 | $2.28 | $2.10 | $2.18 | 2 272 355 |
| 2023-07-31 | $2.03 | $2.05 | $1.97 | $2.02 | 375 153 |
| 2023-07-28 | $1.99 | $2.07 | $1.97 | $2.02 | 340 872 |
| 2023-07-27 | $2.07 | $2.09 | $1.99 | $2.02 | 504 867 |
| 2023-07-26 | $2.04 | $2.08 | $2.00 | $2.07 | 285 937 |
| 2023-07-25 | $2.05 | $2.14 | $2.04 | $2.06 | 305 164 |
About Ceragon Networks Ltd.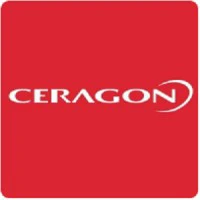 Ceragon Networks Ltd. provides wireless backhaul and fronthaul solutions that enable cellular operators and other wireless service providers. Its solutions use microwave and millimeter wave radio technology to transfer telecommunication traffic between base stations, small/distributed cells, and the core of the service provider's network. The company also uses microwave technology for ultra-high speed, ultra-low latency communication for wireless... CRNT Profile
Top Fintech Company
featured in The Global Fintech Index 2020 as the top Fintech company of the country.
Full report by