NASDAQ:CTIC
CTI BioPharma Stock Price (Quote)
$9.05
(
0%
)
Friday, 2nd Jun 2023
Range
Low Price
High Price
Comment
30 days
$4.74
$9.06
Friday, 2nd Jun 2023 CTIC stock ended at $9.05. During the day the stock fluctuated 0.166% from a day low at $9.04 to a day high of $9.06.
90 days
$4.01
$9.06
52 weeks
$4.01
$9.06
Historical CTI BioPharma Corp. prices
| | | | | | |
| --- | --- | --- | --- | --- | --- |
| Date | Open | High | Low | Close | Volume |
| 2023-06-02 | $9.05 | $9.06 | $9.04 | $9.05 | 1 948 101 |
| 2023-06-01 | $9.04 | $9.05 | $9.03 | $9.05 | 1 755 630 |
| 2023-05-31 | $9.04 | $9.05 | $9.02 | $9.05 | 2 855 218 |
| 2023-05-30 | $9.03 | $9.04 | $9.02 | $9.02 | 1 643 574 |
| 2023-05-26 | $9.03 | $9.05 | $9.01 | $9.05 | 3 489 274 |
| 2023-05-25 | $9.02 | $9.03 | $9.01 | $9.02 | 2 574 872 |
| 2023-05-24 | $8.98 | $9.02 | $8.98 | $9.00 | 3 370 833 |
| 2023-05-23 | $8.97 | $9.05 | $8.97 | $8.99 | 5 150 044 |
| 2023-05-22 | $8.93 | $8.95 | $8.93 | $8.93 | 3 761 261 |
| 2023-05-19 | $8.93 | $8.94 | $8.92 | $8.94 | 3 142 502 |
| 2023-05-18 | $8.92 | $8.93 | $8.92 | $8.92 | 2 930 360 |
| 2023-05-17 | $8.92 | $8.94 | $8.92 | $8.93 | 7 618 462 |
| 2023-05-16 | $8.89 | $8.93 | $8.87 | $8.91 | 8 382 598 |
| 2023-05-15 | $8.94 | $8.96 | $8.92 | $8.93 | 9 783 117 |
| 2023-05-12 | $8.92 | $8.96 | $8.92 | $8.96 | 14 639 857 |
| 2023-05-11 | $8.91 | $8.95 | $8.91 | $8.94 | 13 882 341 |
| 2023-05-10 | $8.92 | $8.93 | $8.90 | $8.93 | 126 359 238 |
| 2023-05-09 | $4.79 | $4.89 | $4.74 | $4.82 | 1 714 591 |
| 2023-05-08 | $4.91 | $5.00 | $4.80 | $4.82 | 1 510 525 |
| 2023-05-05 | $5.05 | $5.10 | $4.86 | $4.90 | 2 410 711 |
| 2023-05-04 | $5.13 | $5.16 | $4.99 | $4.99 | 1 893 466 |
| 2023-05-03 | $4.98 | $5.19 | $4.94 | $5.17 | 2 567 725 |
| 2023-05-02 | $4.87 | $5.00 | $4.81 | $4.91 | 2 142 989 |
| 2023-05-01 | $4.82 | $4.99 | $4.82 | $4.89 | 1 633 227 |
| 2023-04-28 | $4.77 | $4.93 | $4.70 | $4.86 | 2 541 455 |
| 2023-04-27 | $4.95 | $4.97 | $4.69 | $4.79 | 3 789 636 |
| 2023-04-26 | $5.01 | $5.07 | $4.74 | $4.94 | 3 243 224 |
| 2023-04-25 | $5.10 | $5.17 | $4.94 | $5.02 | 1 777 844 |
| 2023-04-24 | $5.27 | $5.30 | $4.95 | $5.11 | 2 500 111 |
| 2023-04-21 | $5.02 | $5.39 | $4.97 | $5.30 | 3 904 435 |
| 2023-04-20 | $5.05 | $5.15 | $4.97 | $5.03 | 4 023 536 |
| 2023-04-19 | $4.42 | $5.20 | $4.42 | $5.12 | 9 224 298 |
| 2023-04-18 | $4.41 | $4.55 | $4.29 | $4.48 | 3 072 224 |
| 2023-04-17 | $4.27 | $4.48 | $4.21 | $4.40 | 3 495 988 |
| 2023-04-14 | $4.36 | $4.39 | $4.20 | $4.26 | 1 395 254 |
| 2023-04-13 | $4.26 | $4.42 | $4.25 | $4.39 | 3 570 084 |
| 2023-04-12 | $4.42 | $4.51 | $4.21 | $4.22 | 2 337 901 |
| 2023-04-11 | $4.27 | $4.42 | $4.22 | $4.39 | 1 928 758 |
| 2023-04-10 | $4.17 | $4.32 | $4.16 | $4.26 | 3 332 175 |
| 2023-04-06 | $4.09 | $4.33 | $4.01 | $4.23 | 3 713 566 |
| 2023-04-05 | $4.08 | $4.19 | $4.06 | $4.08 | 1 749 213 |
| 2023-04-04 | $4.30 | $4.31 | $4.08 | $4.09 | 2 446 960 |
| 2023-04-03 | $4.21 | $4.40 | $4.21 | $4.30 | 2 645 058 |
| 2023-03-31 | $4.32 | $4.33 | $4.16 | $4.20 | 3 309 901 |
| 2023-03-30 | $4.43 | $4.49 | $4.14 | $4.28 | 2 938 449 |
| 2023-03-29 | $4.40 | $4.53 | $4.39 | $4.44 | 2 339 991 |
| 2023-03-28 | $4.50 | $4.54 | $4.34 | $4.37 | 1 538 145 |
| 2023-03-27 | $4.32 | $4.54 | $4.29 | $4.50 | 2 840 430 |
| 2023-03-24 | $4.28 | $4.34 | $4.22 | $4.30 | 1 839 388 |
| 2023-03-23 | $4.36 | $4.43 | $4.20 | $4.30 | 2 909 216 |
About CTI BioPharma Corp.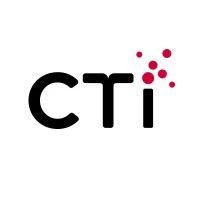 CTI BioPharma Corp., a biopharmaceutical company, focuses on the acquisition, development, and commercialization of novel targeted therapies for blood-related cancers in the United States. It offers VONJO (pacritinib), an investigational oral kinase inhibitor with specificity for JAK2, FLT3, IRAK1, and CSF1R for the treatment of adult patients with myelofibrosis. It has license and collaboration agreement with Teva Pharmaceutical Industries Ltd.;... CTIC Profile
Top Fintech Company
featured in The Global Fintech Index 2020 as the top Fintech company of the country.
Full report by