NASDAQ:DGII
Digi International Inc. Stock Price (Quote)
$33.68
(
2.53%
)
Friday, 31st Mar 2023
Range
Low Price
High Price
Comment
30 days
$30.50
$34.36
Friday, 31st Mar 2023 DGII stock ended at $33.68. This is 2.53% more than the trading day before Thursday, 30th Mar 2023. During the day the stock fluctuated 2.33% from a day low at $33.04 to a day high of $33.81.
90 days
$30.50
$38.10
52 weeks
$18.54
$43.68
Historical Digi International Inc. prices
| | | | | | |
| --- | --- | --- | --- | --- | --- |
| Date | Open | High | Low | Close | Volume |
| 2023-03-31 | $33.05 | $33.81 | $33.04 | $33.68 | 460 373 |
| 2023-03-30 | $33.55 | $33.56 | $32.63 | $32.85 | 215 977 |
| 2023-03-29 | $33.11 | $33.31 | $32.67 | $33.20 | 204 448 |
| 2023-03-28 | $32.84 | $32.84 | $32.28 | $32.75 | 187 248 |
| 2023-03-27 | $32.74 | $33.07 | $32.56 | $32.92 | 214 631 |
| 2023-03-24 | $32.00 | $32.68 | $31.63 | $32.58 | 169 225 |
| 2023-03-23 | $32.29 | $32.92 | $32.05 | $32.27 | 196 981 |
| 2023-03-22 | $32.36 | $32.95 | $32.16 | $32.19 | 233 609 |
| 2023-03-21 | $32.78 | $33.25 | $32.10 | $32.59 | 284 131 |
| 2023-03-20 | $31.97 | $32.50 | $31.85 | $32.34 | 393 087 |
| 2023-03-17 | $32.52 | $32.62 | $31.68 | $31.77 | 447 788 |
| 2023-03-16 | $33.13 | $33.16 | $32.26 | $32.64 | 329 600 |
| 2023-03-15 | $32.93 | $33.59 | $32.51 | $33.53 | 515 372 |
| 2023-03-14 | $33.33 | $33.99 | $32.98 | $33.69 | 375 761 |
| 2023-03-13 | $31.79 | $32.55 | $30.50 | $32.48 | 608 133 |
| 2023-03-10 | $33.14 | $33.30 | $32.13 | $32.40 | 373 283 |
| 2023-03-09 | $33.95 | $34.00 | $33.30 | $33.31 | 270 030 |
| 2023-03-08 | $33.64 | $34.08 | $33.32 | $33.98 | 229 687 |
| 2023-03-07 | $33.87 | $34.00 | $33.26 | $33.62 | 397 758 |
| 2023-03-06 | $33.99 | $34.36 | $33.63 | $33.92 | 330 662 |
| 2023-03-03 | $34.06 | $34.18 | $33.63 | $34.06 | 224 375 |
| 2023-03-02 | $33.59 | $34.13 | $33.25 | $33.85 | 262 268 |
| 2023-03-01 | $33.36 | $33.96 | $33.27 | $33.88 | 248 535 |
| 2023-02-28 | $33.09 | $33.56 | $32.81 | $33.37 | 390 107 |
| 2023-02-27 | $33.40 | $33.61 | $32.84 | $33.13 | 173 989 |
| 2023-02-24 | $33.00 | $33.14 | $32.41 | $33.05 | 246 432 |
| 2023-02-23 | $33.51 | $33.87 | $33.21 | $33.57 | 194 478 |
| 2023-02-22 | $33.30 | $33.56 | $33.07 | $33.22 | 232 920 |
| 2023-02-21 | $34.00 | $34.26 | $33.19 | $33.27 | 191 316 |
| 2023-02-17 | $34.30 | $34.66 | $33.83 | $34.50 | 203 030 |
| 2023-02-16 | $34.73 | $34.92 | $33.93 | $34.22 | 344 308 |
| 2023-02-15 | $34.40 | $35.09 | $34.31 | $35.06 | 213 640 |
| 2023-02-14 | $34.80 | $35.07 | $34.26 | $34.53 | 292 030 |
| 2023-02-13 | $34.18 | $34.95 | $33.88 | $34.93 | 188 683 |
| 2023-02-10 | $33.90 | $34.44 | $33.79 | $34.26 | 211 773 |
| 2023-02-09 | $35.04 | $35.09 | $33.53 | $33.92 | 283 141 |
| 2023-02-08 | $35.64 | $35.88 | $34.70 | $34.74 | 214 356 |
| 2023-02-07 | $35.66 | $36.18 | $35.05 | $35.86 | 301 757 |
| 2023-02-06 | $35.12 | $36.15 | $34.81 | $35.84 | 332 284 |
| 2023-02-03 | $35.89 | $36.73 | $35.01 | $35.21 | 299 449 |
| 2023-02-02 | $36.32 | $36.89 | $34.52 | $36.45 | 617 090 |
| 2023-02-01 | $33.99 | $35.38 | $33.81 | $34.93 | 371 314 |
| 2023-01-31 | $33.36 | $34.08 | $33.20 | $33.99 | 264 098 |
| 2023-01-30 | $33.13 | $34.11 | $32.71 | $33.37 | 283 038 |
| 2023-01-27 | $34.68 | $34.72 | $33.52 | $33.53 | 204 786 |
| 2023-01-26 | $35.00 | $35.34 | $34.43 | $34.74 | 155 530 |
| 2023-01-25 | $34.21 | $34.72 | $33.46 | $34.66 | 179 287 |
| 2023-01-24 | $35.04 | $35.14 | $34.34 | $34.53 | 208 251 |
| 2023-01-23 | $34.06 | $35.53 | $33.99 | $35.04 | 258 166 |
| 2023-01-20 | $33.89 | $34.48 | $33.35 | $33.94 | 274 631 |
About Digi International Inc.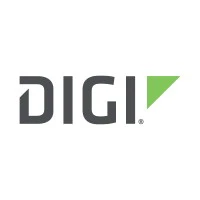 Digi International Inc. provides business and mission-critical Internet of Things (IoT) products, services, and solutions in the United States and internationally. The company operates in two segments, IoT Products & Services and IoT Solutions. It offers cellular routers for mission-critical wireless connectivity; cellular modules to embed cellular communications abilities into the products to deploy and manage intelligent and secure cellular con... DGII Profile
Top Fintech Company
featured in The Global Fintech Index 2020 as the top Fintech company of the country.
Full report by