NASDAQ:CSIQ
Canadian Solar Inc. Stock Price (Quote)
$39.55
(
-2.30%
)
Friday, 2nd Jun 2023
Range
Low Price
High Price
Comment
30 days
$34.78
$45.29
Friday, 2nd Jun 2023 CSIQ stock ended at $39.55. This is 2.3% less than the trading day before Thursday, 1st Jun 2023. During the day the stock fluctuated 5.21% from a day low at $39.35 to a day high of $41.40.
90 days
$34.31
$45.29
52 weeks
$26.86
$47.69
Historical Canadian Solar Inc. prices
| | | | | | |
| --- | --- | --- | --- | --- | --- |
| Date | Open | High | Low | Close | Volume |
| 2023-06-02 | $41.17 | $41.40 | $39.35 | $39.55 | 2 249 944 |
| 2023-06-01 | $41.90 | $41.90 | $39.95 | $40.48 | 1 840 549 |
| 2023-05-31 | $42.85 | $43.27 | $41.42 | $41.80 | 1 592 857 |
| 2023-05-30 | $43.67 | $45.29 | $43.02 | $43.40 | 1 879 401 |
| 2023-05-26 | $43.61 | $43.92 | $42.13 | $43.56 | 969 351 |
| 2023-05-25 | $43.20 | $43.32 | $42.04 | $42.80 | 1 006 166 |
| 2023-05-24 | $42.22 | $43.42 | $42.00 | $43.26 | 958 201 |
| 2023-05-23 | $41.95 | $44.06 | $41.95 | $43.29 | 1 616 092 |
| 2023-05-22 | $40.38 | $42.74 | $40.21 | $42.32 | 1 634 844 |
| 2023-05-19 | $40.72 | $42.40 | $39.64 | $40.21 | 1 613 098 |
| 2023-05-18 | $40.32 | $40.61 | $37.07 | $40.18 | 2 948 840 |
| 2023-05-17 | $36.64 | $38.95 | $35.83 | $38.72 | 2 304 491 |
| 2023-05-16 | $35.08 | $36.26 | $34.80 | $36.13 | 1 461 545 |
| 2023-05-15 | $36.16 | $36.31 | $34.78 | $35.36 | 1 908 697 |
| 2023-05-12 | $37.17 | $37.80 | $35.68 | $36.01 | 1 507 462 |
| 2023-05-11 | $36.27 | $37.07 | $36.20 | $36.80 | 380 853 |
| 2023-05-10 | $36.76 | $36.77 | $36.14 | $36.57 | 327 738 |
| 2023-05-09 | $36.50 | $36.55 | $35.70 | $36.06 | 575 554 |
| 2023-05-08 | $37.40 | $37.53 | $36.80 | $37.07 | 338 296 |
| 2023-05-05 | $36.23 | $37.36 | $36.02 | $37.22 | 461 633 |
| 2023-05-04 | $36.20 | $36.56 | $35.42 | $35.86 | 577 210 |
| 2023-05-03 | $36.06 | $36.83 | $35.82 | $36.17 | 468 475 |
| 2023-05-02 | $36.59 | $36.80 | $36.05 | $36.07 | 782 764 |
| 2023-05-01 | $37.63 | $38.29 | $36.72 | $36.93 | 733 606 |
| 2023-04-28 | $37.27 | $37.45 | $35.41 | $37.42 | 1 385 225 |
| 2023-04-27 | $38.01 | $38.81 | $37.42 | $37.64 | 689 151 |
| 2023-04-26 | $38.18 | $38.42 | $36.84 | $37.59 | 1 169 747 |
| 2023-04-25 | $39.45 | $39.78 | $38.66 | $39.11 | 497 418 |
| 2023-04-24 | $39.71 | $40.62 | $38.46 | $40.02 | 883 099 |
| 2023-04-21 | $39.94 | $40.23 | $39.22 | $39.83 | 819 431 |
| 2023-04-20 | $39.40 | $40.64 | $39.04 | $40.30 | 509 862 |
| 2023-04-19 | $40.20 | $40.36 | $38.99 | $39.88 | 660 438 |
| 2023-04-18 | $41.00 | $41.18 | $40.22 | $40.93 | 806 759 |
| 2023-04-17 | $38.64 | $40.96 | $38.55 | $40.75 | 964 893 |
| 2023-04-14 | $39.13 | $39.44 | $37.72 | $38.39 | 406 244 |
| 2023-04-13 | $38.16 | $39.32 | $37.91 | $39.02 | 540 447 |
| 2023-04-12 | $39.37 | $39.50 | $37.72 | $37.88 | 529 884 |
| 2023-04-11 | $38.89 | $38.98 | $38.41 | $38.85 | 391 584 |
| 2023-04-10 | $37.30 | $38.77 | $37.30 | $38.77 | 438 739 |
| 2023-04-06 | $38.06 | $38.09 | $37.32 | $37.90 | 425 267 |
| 2023-04-05 | $39.10 | $39.60 | $37.60 | $38.32 | 606 935 |
| 2023-04-04 | $39.85 | $39.85 | $38.61 | $39.45 | 512 933 |
| 2023-04-03 | $40.64 | $41.30 | $39.51 | $39.92 | 1 039 676 |
| 2023-03-31 | $39.50 | $40.45 | $39.27 | $39.81 | 766 850 |
| 2023-03-30 | $40.28 | $41.20 | $39.15 | $39.36 | 1 231 698 |
| 2023-03-29 | $38.15 | $39.42 | $36.94 | $39.10 | 1 250 627 |
| 2023-03-28 | $38.96 | $38.98 | $37.67 | $37.87 | 825 240 |
| 2023-03-27 | $39.00 | $39.33 | $37.94 | $38.72 | 653 586 |
| 2023-03-24 | $37.90 | $38.84 | $37.67 | $38.62 | 878 738 |
| 2023-03-23 | $38.47 | $41.00 | $37.91 | $38.45 | 1 542 372 |
About Canadian Solar Inc.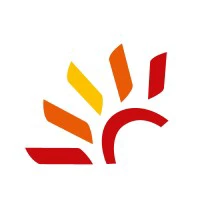 Canadian Solar Inc., together with its subsidiaries, designs, develops, manufactures, and sells solar ingots, wafers, cells, modules, and other solar power and battery storage products in Asia, the Americas, Europe, and internationally. The company operates through two segments, Canadian Solar Inc. (CSI) Solar and Global Energy. The CSI Solar segment offers standard solar modules and battery storage solutions, as well as solar system kits that ar... CSIQ Profile
Top Fintech Company
featured in The Global Fintech Index 2020 as the top Fintech company of the country.
Full report by