AudioCodes Ltd. Stock Price (Quote)
Range
Low Price
High Price
Comment
30 days
$9.73
$10.76
Tuesday, 3rd Oct 2023 AUDC stock ended at $10.02. This is 2.72% less than the trading day before Monday, 2nd Oct 2023. During the day the stock fluctuated 3.54% from a day low at $9.88 to a day high of $10.23.
90 days
$8.98
$12.10
52 weeks
$8.05
$22.56
Historical AudioCodes Ltd. prices
| | | | | | |
| --- | --- | --- | --- | --- | --- |
| Date | Open | High | Low | Close | Volume |
| 2023-10-03 | $10.18 | $10.23 | $9.88 | $10.02 | 177 113 |
| 2023-10-02 | $10.03 | $10.32 | $9.98 | $10.30 | 192 035 |
| 2023-09-29 | $10.14 | $10.20 | $10.04 | $10.11 | 60 080 |
| 2023-09-28 | $9.85 | $10.23 | $9.85 | $10.01 | 100 580 |
| 2023-09-27 | $9.80 | $9.94 | $9.75 | $9.91 | 110 684 |
| 2023-09-26 | $10.19 | $10.28 | $9.73 | $9.73 | 169 861 |
| 2023-09-25 | $10.10 | $10.26 | $10.01 | $10.24 | 189 581 |
| 2023-09-22 | $10.43 | $10.45 | $10.07 | $10.11 | 83 891 |
| 2023-09-20 | $10.60 | $10.76 | $10.52 | $10.62 | 91 559 |
| 2023-09-19 | $10.26 | $10.62 | $10.26 | $10.52 | 85 082 |
| 2023-09-18 | $10.28 | $10.49 | $10.18 | $10.29 | 111 994 |
| 2023-09-15 | $10.48 | $10.60 | $10.38 | $10.39 | 258 008 |
| 2023-09-14 | $10.51 | $10.68 | $10.47 | $10.55 | 161 995 |
| 2023-09-13 | $10.36 | $10.63 | $10.27 | $10.54 | 151 037 |
| 2023-09-12 | $10.07 | $10.48 | $9.91 | $10.37 | 301 361 |
| 2023-09-11 | $9.92 | $10.13 | $9.84 | $10.11 | 97 807 |
| 2023-09-08 | $10.01 | $10.10 | $9.87 | $9.92 | 120 306 |
| 2023-09-07 | $10.32 | $10.44 | $10.04 | $10.05 | 130 732 |
| 2023-09-06 | $10.15 | $10.44 | $10.15 | $10.41 | 151 313 |
| 2023-09-05 | $10.38 | $10.43 | $10.13 | $10.13 | 133 750 |
| 2023-09-01 | $10.39 | $10.57 | $10.31 | $10.36 | 208 922 |
| 2023-08-31 | $10.44 | $10.58 | $10.12 | $10.34 | 457 569 |
| 2023-08-30 | $10.41 | $10.91 | $10.35 | $10.52 | 1 237 608 |
| 2023-08-29 | $10.50 | $10.50 | $10.16 | $10.37 | 380 218 |
| 2023-08-28 | $10.58 | $10.71 | $10.35 | $10.47 | 177 577 |
About AudioCodes Ltd.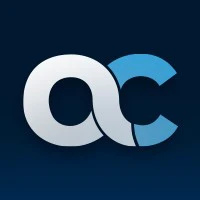 AudioCodes Ltd. provides advanced communications software, products, and productivity solutions for the digital workplace. The company offers solutions, products, and services for unified communications, contact centers, VoiceAI business line, and service provider business. Its products include session border controllers, life cycle management solutions, VoIP network routing solutions, media gateways and servers, multi-service business routers, I... AUDC Profile
Top Fintech Company
featured in The Global Fintech Index 2020 as the top Fintech company of the country.
Full report by