NASDAQ:DTEA
DAVIDsTEA Inc. Stock Price (Quote)
$0.520
(
0%
)
Friday, 2nd Jun 2023
Range
Low Price
High Price
Comment
30 days
$0.520
$0.520
Friday, 2nd Jun 2023 DTEA stock ended at $0.520. During the day the stock fluctuated 0% from a day low at $0.520 to a day high of $0.520.
90 days
$0.421
$0.95
52 weeks
$0.421
$2.27
Historical DAVIDsTEA Inc. prices
| | | | | | |
| --- | --- | --- | --- | --- | --- |
| Date | Open | High | Low | Close | Volume |
| 2023-06-02 | $0.520 | $0.520 | $0.520 | $0.520 | 0 |
| 2023-06-01 | $0.520 | $0.520 | $0.520 | $0.520 | 0 |
| 2023-05-31 | $0.520 | $0.520 | $0.520 | $0.520 | 0 |
| 2023-05-30 | $0.520 | $0.520 | $0.520 | $0.520 | 0 |
| 2023-05-26 | $0.520 | $0.520 | $0.520 | $0.520 | 0 |
| 2023-05-25 | $0.520 | $0.520 | $0.520 | $0.520 | 0 |
| 2023-05-24 | $0.520 | $0.520 | $0.520 | $0.520 | 0 |
| 2023-05-23 | $0.520 | $0.520 | $0.520 | $0.520 | 0 |
| 2023-05-22 | $0.520 | $0.520 | $0.520 | $0.520 | 0 |
| 2023-05-19 | $0.520 | $0.520 | $0.520 | $0.520 | 0 |
| 2023-05-18 | $0.520 | $0.520 | $0.520 | $0.520 | 0 |
| 2023-05-17 | $0.520 | $0.520 | $0.520 | $0.520 | 0 |
| 2023-05-16 | $0.520 | $0.520 | $0.520 | $0.520 | 0 |
| 2023-05-15 | $0.520 | $0.520 | $0.520 | $0.520 | 0 |
| 2023-05-12 | $0.520 | $0.520 | $0.520 | $0.520 | 0 |
| 2023-05-11 | $0.520 | $0.520 | $0.520 | $0.520 | 0 |
| 2023-05-10 | $0.520 | $0.520 | $0.520 | $0.520 | 0 |
| 2023-05-09 | $0.520 | $0.520 | $0.520 | $0.520 | 0 |
| 2023-05-08 | $0.520 | $0.520 | $0.520 | $0.520 | 0 |
| 2023-05-05 | $0.520 | $0.520 | $0.520 | $0.520 | 0 |
| 2023-05-04 | $0.520 | $0.520 | $0.520 | $0.520 | 0 |
| 2023-05-03 | $0.520 | $0.520 | $0.520 | $0.520 | 0 |
| 2023-05-02 | $0.520 | $0.520 | $0.520 | $0.520 | 0 |
| 2023-05-01 | $0.520 | $0.520 | $0.520 | $0.520 | 0 |
| 2023-04-28 | $0.520 | $0.520 | $0.520 | $0.520 | 0 |
| 2023-04-27 | $0.520 | $0.520 | $0.520 | $0.520 | 0 |
| 2023-04-26 | $0.520 | $0.520 | $0.520 | $0.520 | 0 |
| 2023-04-25 | $0.520 | $0.520 | $0.520 | $0.520 | 0 |
| 2023-04-24 | $0.520 | $0.520 | $0.520 | $0.520 | 0 |
| 2023-04-21 | $0.520 | $0.520 | $0.520 | $0.520 | 0 |
| 2023-04-20 | $0.520 | $0.520 | $0.520 | $0.520 | 0 |
| 2023-04-19 | $0.520 | $0.520 | $0.520 | $0.520 | 0 |
| 2023-04-18 | $0.520 | $0.520 | $0.520 | $0.520 | 0 |
| 2023-04-17 | $0.520 | $0.520 | $0.520 | $0.520 | 0 |
| 2023-04-14 | $0.530 | $0.545 | $0.493 | $0.520 | 147 956 |
| 2023-04-13 | $0.480 | $0.550 | $0.450 | $0.530 | 295 295 |
| 2023-04-12 | $0.480 | $0.480 | $0.421 | $0.428 | 83 037 |
| 2023-04-11 | $0.450 | $0.475 | $0.440 | $0.460 | 87 767 |
| 2023-04-10 | $0.473 | $0.500 | $0.450 | $0.472 | 29 430 |
| 2023-04-06 | $0.450 | $0.517 | $0.450 | $0.450 | 73 179 |
| 2023-04-05 | $0.520 | $0.520 | $0.460 | $0.470 | 53 102 |
| 2023-04-04 | $0.500 | $0.534 | $0.465 | $0.480 | 125 687 |
| 2023-04-03 | $0.480 | $0.522 | $0.480 | $0.509 | 34 264 |
| 2023-03-31 | $0.515 | $0.520 | $0.464 | $0.481 | 118 518 |
| 2023-03-30 | $0.500 | $0.520 | $0.490 | $0.498 | 27 074 |
| 2023-03-29 | $0.510 | $0.518 | $0.480 | $0.485 | 94 865 |
| 2023-03-28 | $0.525 | $0.525 | $0.510 | $0.518 | 173 135 |
| 2023-03-27 | $0.520 | $0.634 | $0.500 | $0.506 | 294 359 |
| 2023-03-24 | $0.755 | $0.81 | $0.755 | $0.81 | 10 421 |
| 2023-03-23 | $0.756 | $0.790 | $0.755 | $0.770 | 27 888 |
About DAVIDsTEA Inc.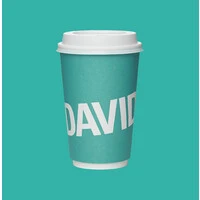 DAVIDsTEA Inc. operates as a specialty tea retailer in Canada and the United States. It offers loose-leaf teas, pre-packaged teas, tea sachets, and tea-related gifts; tea accessories, including tea mugs, travel mugs, teacup sets, teapots, tea makers, kettles, infusers, filters, frothers, tins, and spoons; and food and beverages. As of April 29, 2022, it operated through 18 company-owned stores. The company also provides its products its e-commerc... DTEA Profile
Top Fintech Company
featured in The Global Fintech Index 2020 as the top Fintech company of the country.
Full report by